The 10 Best Pizza Places In Hendersonville
1. West First Wood-Fired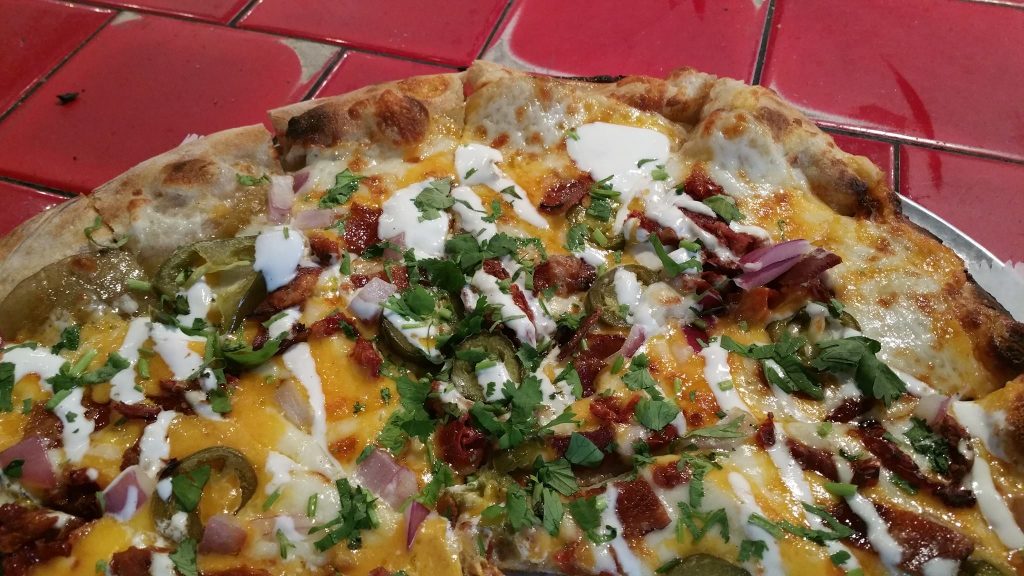 101 First Ave W, Google Map | Website
"At West First Wood-Fired we create handcrafted food with a Mediterranean aesthetic, and feature whole-wheat thin crust pizza, organic pastas, rustic salads, soups, desserts, and breads.:
"The pizza from the wood-fired oven was wonderful.  They offer unique toppings.  Be aware that the personal-size pizza is still LARGE!  Thank goodness for takeout boxes."
2. Flat Rock Wood Room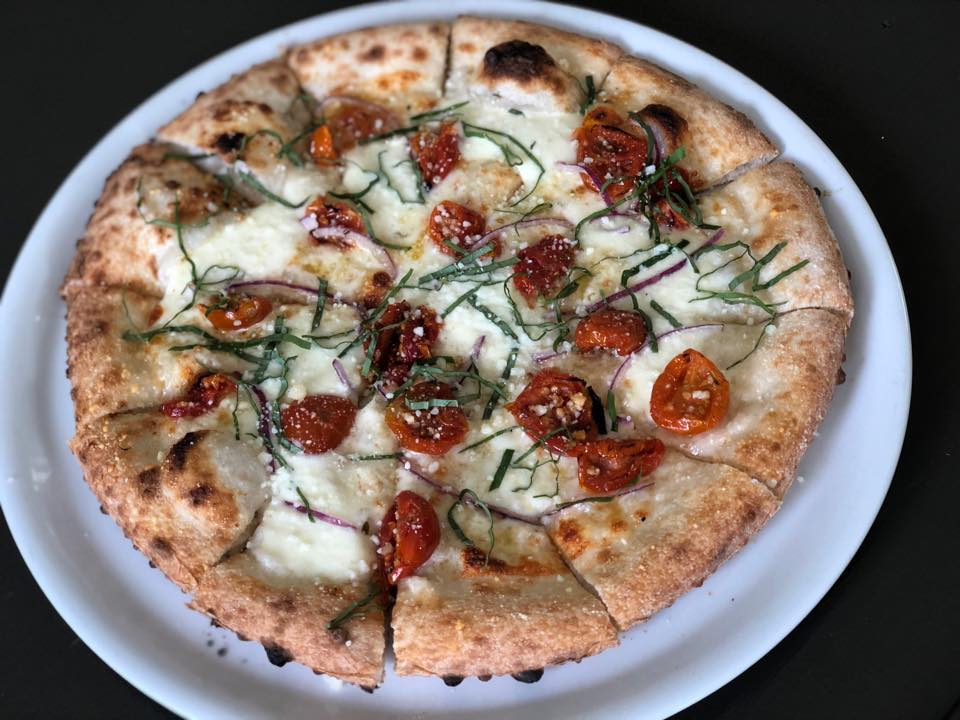 1501 Greenville Hwy, Google Map | Website | Facebook
"Our restaurant prepares award winning barbecue meats and gourmet wood fired brick oven pizzas. With a state-of-the-art smoker, Flat Rock Wood Room smokes pork, brisket, and chicken which are used to create our appetizing sandwiches. Our barbecue restaurant does not stop there, we also create one of a kind entrees such as pulled pork platters, St. Louis full rack rib platters, smoked 1/2 chicken platters, and brisket patters, just to mention a few. Maybe BBQ is not what you crave, no problem, we also specialize in wood fired oven pizzas. With our Neapolitan pizza oven, we are sure to please the most discriminating taste buds serving our flavorful pizzas."
"Just fabulous pizza and the ribs are to die for.  The service is great, and the ambience is just perfect to enjoy a beer, pizza, and some good company."
3. Two Guys Pizza and Ribs
1307 7th Avenue E, Google Map | Website | Facebook
Peace, Love, and Pizza
"Cool place, great food, and awesome customer service!  Can't say enough about this place.  The food was great, and everyone was extremely friendly!  We will definitely come back next time we are in town."
4. Pi-Squared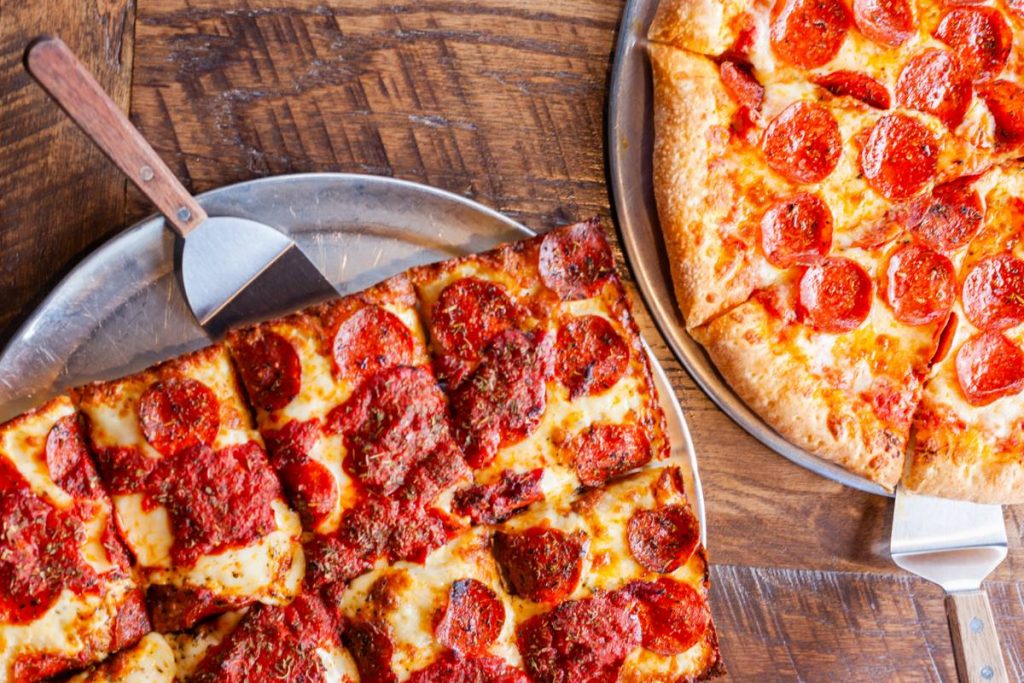 1972 Haywood Rd, Google Map | Website | Facebook
"To understand why Pi-Squared is the truly intelligent way to enjoy Detroit-style pizza, you'll need a bit of backstory. The inspiration for this particular pie came from American troops returning from Europe after World War II, who began clamoring for the deep-dish pizza they'd fallen in love with overseas. Demand for this culinary curio echoed through Detroit until it reached the doorstep of a popular Prohibition-era speakeasy (colloquially called a "blind pig"), whose enterprising owner answered the call by using his Sicilian wife's family dough recipe as the foundation for an entirely new pizza variety – one boasting a thick, moist crust layered with pepperoni and made crispy around the edges by an infusion of baked cheese, and then finished with seasoned tomato sauce on top"
"The pizza is great (especially if you like the Detroit-type pizza).  Good service, clean place.  The cheesy bread is about the tastiest thing I have ever put in my mouth!
5. Favilla's New York Pizza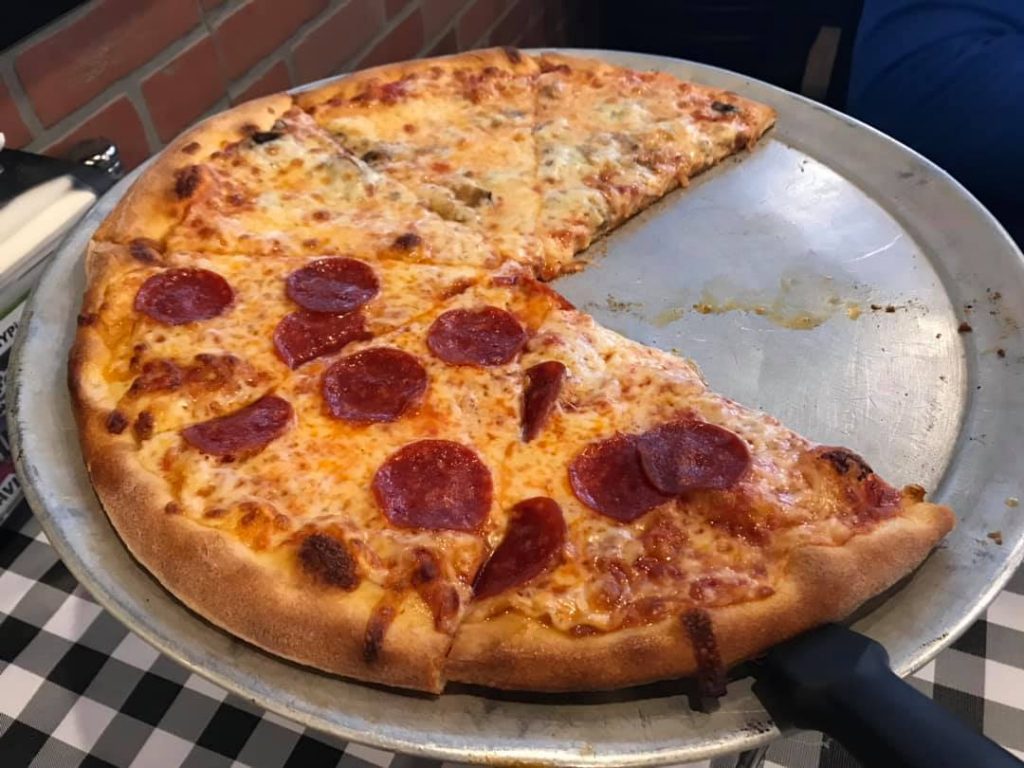 2111 Asheville, Hwy, Google Map | Website
"Best Italian Restaurant in Hendersonville. Come and get your Sicilian Pizza Hot! Makes your mouth water!!! Come on by"
"We have tried them all and Favilla's is absolutely the bests pizza in Hendersonville.  Real New York style pizza made by real New Yorkers.  Have been here at least 20 times, always great!"
6. HSP Pizzeria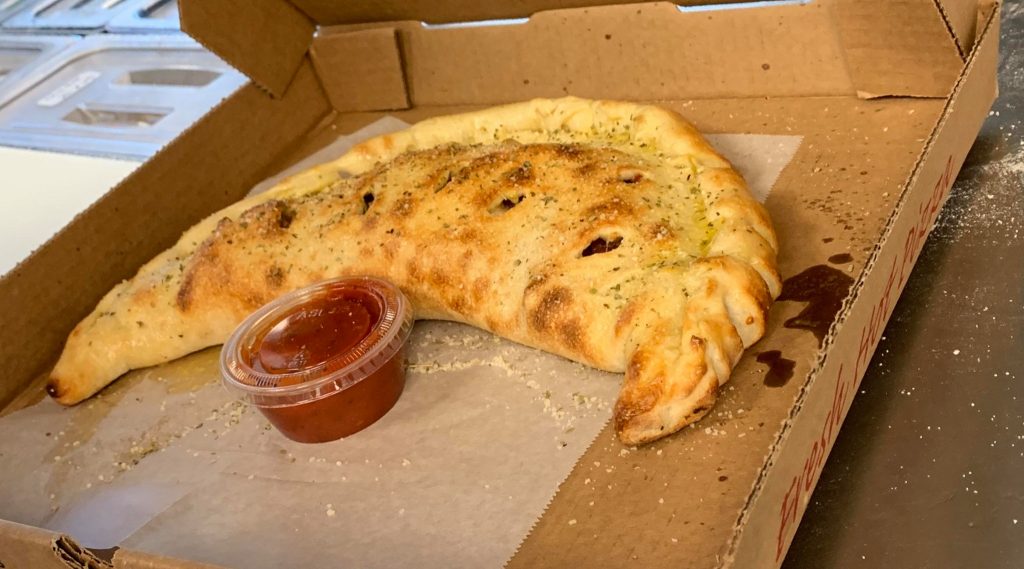 1620 Brevard Rd, Google Map | Website
"We are all about the love of food and family. Everything served, from Alfredo sauce to specialty pizza's, is made using the freshest ingredients. The objective of this family business isn't to make that sale for the day, but a customer and a friend for life. Hendersonville Pizzeria is a casual dining restaurant, catering for any size, and lunch served Monday through Friday. So, whether you phone in or stroll in, experience food that many consider "off the chain."
"Pizza was delicious!!  Atmosphere was bright and welcoming.  Staff was friendly and attentive.  Music was a mix of classics, 80's, and contemporary.  Very family friendly environment.  We will be back to try more items!"
7. Mona Lisa Pizza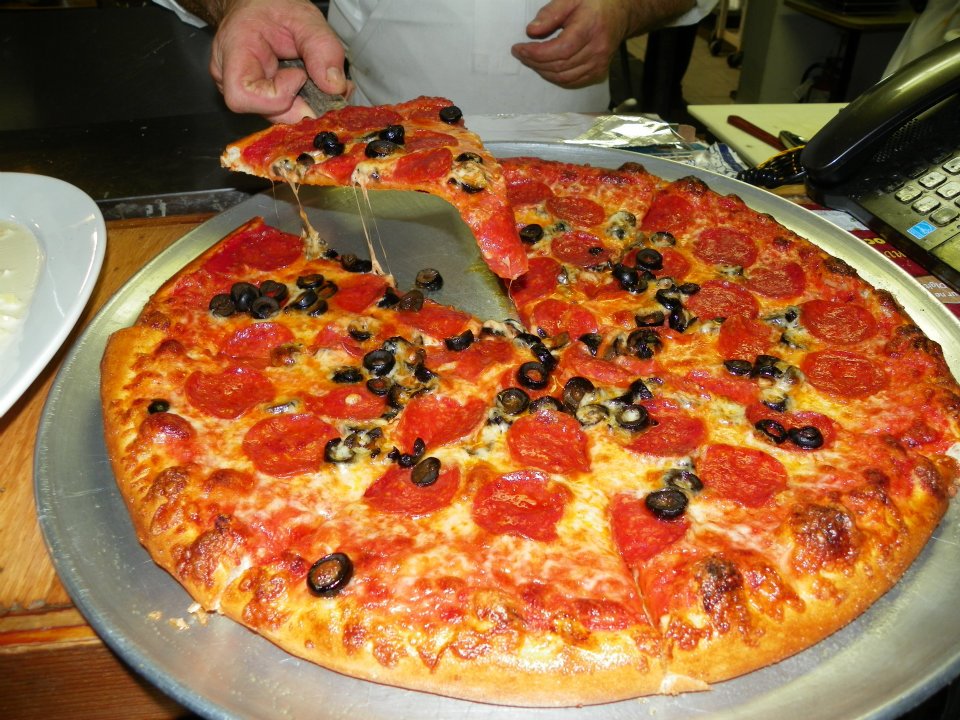 785 N. Church St, Google Map | Website
"Franco welcomes you to Mona Lisa of Hendersonville. He was born in Italy in the region of Abruzzo, "Teramo" east of Rome, and moved to the states in 1980. Franco has owned various restaurants in the Orlando, Florida area and has been reviewed and acclaimed by food critics such as Scott Joseph, The Zagat Magazine and others. Today, he is at your service doing what he does best; Creating dishes and sauces with a smile, while saying hello to patrons thru the food window."
"The food was fantastic, served in old world charm, everyone was having a good time.  Good food, wine, and beer).
8. Marco's Pizza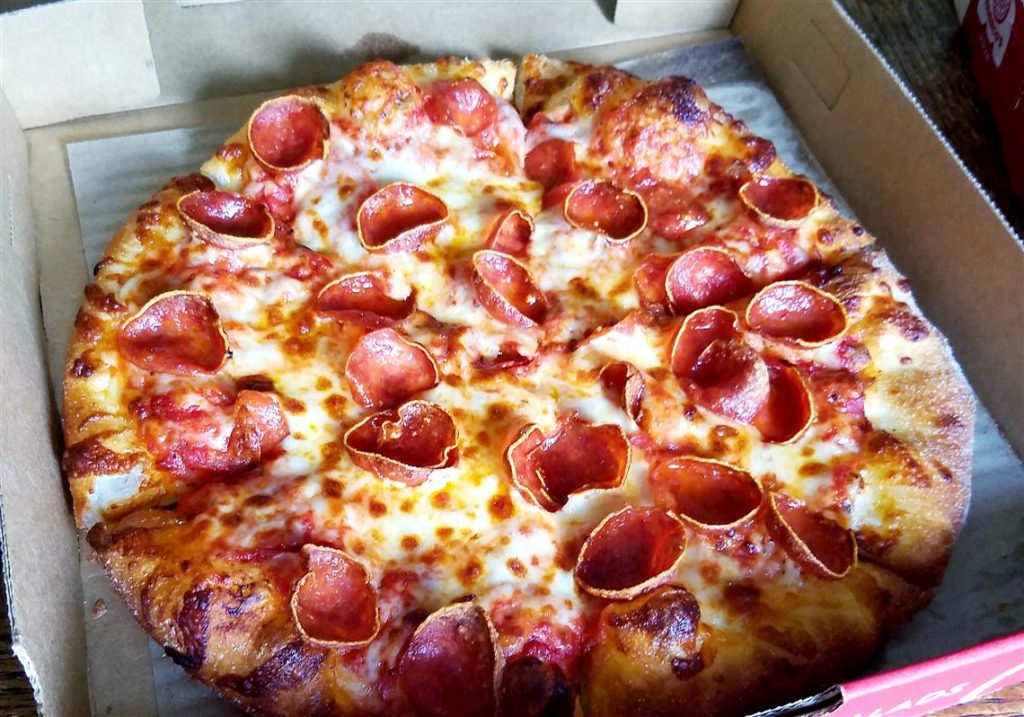 310 7th Avenue, Google Map | Website | Facebook | Twitter | Instagram
"Founded in Oregon, Ohio, just outside of Toledo, we've been serving primo pizza since 1978. We got here by doing things the Italian way, because when your founder is a native Italian, you take pride in serving authentic Italian quality. Our dedication to quality has made us one of the fastest growing pizza chains in America, providing plenty of primo moments and opportunities along the way."
"Delicious pizza and amazing customer service."
9. Mezzaluna Brick Oven & Taphouse
226 N. Main St, Google Map | Website
"Fifteen years ago, in San Miguel de Cozumel, an American family stepped into a quaint European restaurant owned by an Italian family. During the meal they delighted in a dining experience unlike anything they had ever known. With only the freshest of bread and the savoriest of entrees, the small restaurant left more than just satisfied customers, it left a spark of inspiration. In the summer of 2008, that spark of inspiration, cultivated and refined, opened its doors to become Mezzaluna.  Located in the heart of downtown Hendersonville, North Carolina, Mezzaluna is a fine Italian dining experience offering elegant cuisine, gourmet wood-fired pizza, and an extensive beverage selection."
"Great, great food and service!  Stopped in while on vacation and we were so impressed with the pizza – delicious!  The salad and fettuccine were also great!"
10. Mike's Pizza and Pasta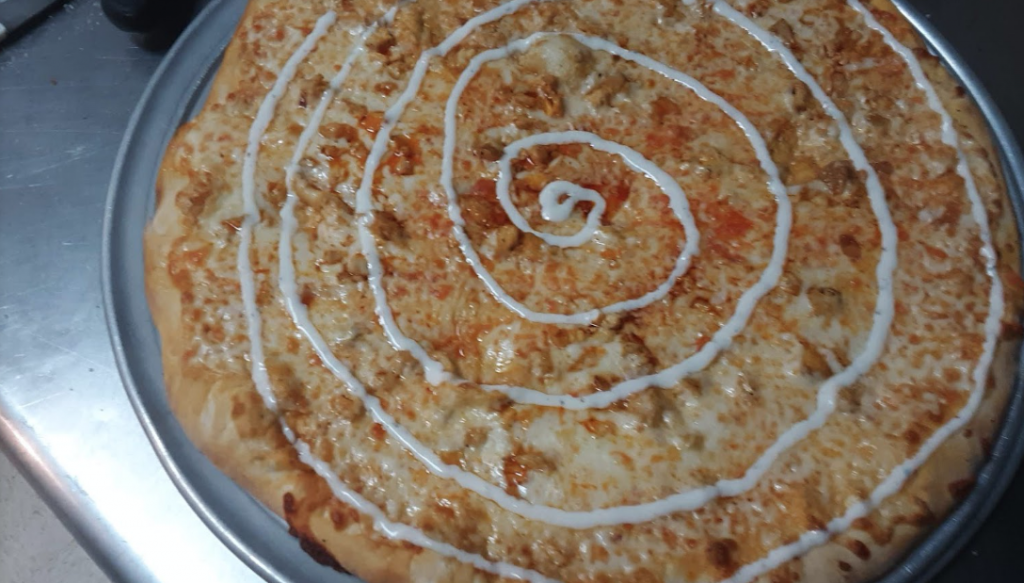 803 Spartanburg Hwy, Google Map | Website
"From our secret family marina recipe to our menu full of traditional and unique Italian offerings.  Check out our menu!   We also have a room capable of holding up to 50 people for large gatherings or family-reunions. "
"Great pizza, calzones, fettuccine alfredo and the best garlic knots anywhere.  Family owned, reasonably priced, eat in or take out.  Best we have ever had."